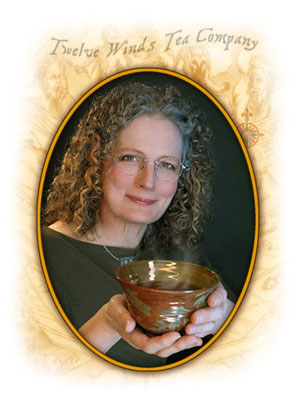 Paula Winchester, CTS
Certified Tea Specialist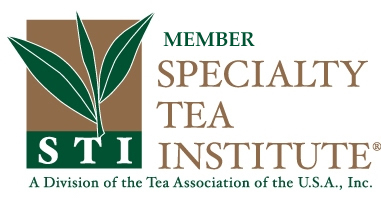 Member since 2007
Twelve Winds Tea Company
Paula's interest in plants began in her childhood, but sprouted forth while taking classes in the University of Kansas botany department during the late 60s. From this passion she started and sold businesses: a catalog specializing in French gourmet vegetable and herb seeds, and a fresh herb business that covered the Greater Kansas City area for 36 years. But, still going with new owner. She has now expanded her interest into the world of tea, herbal crafts, and many artistic endeavors. All this, while traveling to the UK, Canada, China, Japan, Taiwan, Sri Lanka and India (3x) over the past 10 years..When I travel I procure teas for those who have purchased a subscription. It's like a white elephant sale, you never know what you are going to get. But, it is always interesting!
Tea making accessories like the unique and fabulous cup-topper, the "Cool" Tea Infuser, boxes of paper filters and the 3 piece mug infuser are available to assist in the proper making of loose leaf teas where ever you purchase.
Tea is calorie free. Tea is fat and cholesterol free. Tea is even additive free, but antioxidant rich. Tea provides a broad spectrum of health benefits as a multi-dimensional refreshment. It has uplifting caffeine levels without overwhelming the human system. Tea is de-stressing and calming. Tea is unceasingly interesting and affordable, providing one of the lowest costs per serving of any beverage.
Paula hosts Japanese tea ceremonies at the Loose Park Garden Center in Kansas City, MO. Please call her at 816-590-1720 to discuss your plans and to make a reservation.
Discover peace in a cup or a bowl of tea. Talk to you soon.