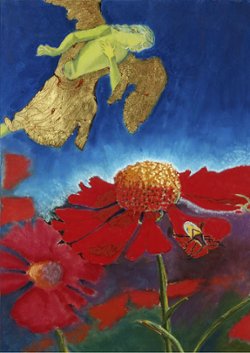 Green Angel of Plants Greeting Card
New and In-Stock
Item: Greeting-240
Price: $6.00
3 1/2" x 5 1/2" Mini Giclee Print Greeting Card with 5" x 7" Envelope
This pastel print titled the Green Angel of Plants with gold leaf is a favorite of mine. Plants are so relegated to the background of our senses
but without them we would not be breathing. Each one deserves such an angel.